Design Tips and Ideas for Kids' Rooms
Within the confines of their room, your child's creativity, potential, and dreams come to life. When their intellect is limitless, we must guarantee that their environment is intended to assist them flourish.
Because children's tastes change virtually every day, designing a child's room demands a lot of adaptability and inventiveness! Your youngster may enjoy The Avengers now, but he or she may be enthralled by the outer space tomorrow. So, how can you create a room that takes your child's tastes into account while still offering a secure, healthy sleeping environment which encourages intellectual growth and happiness?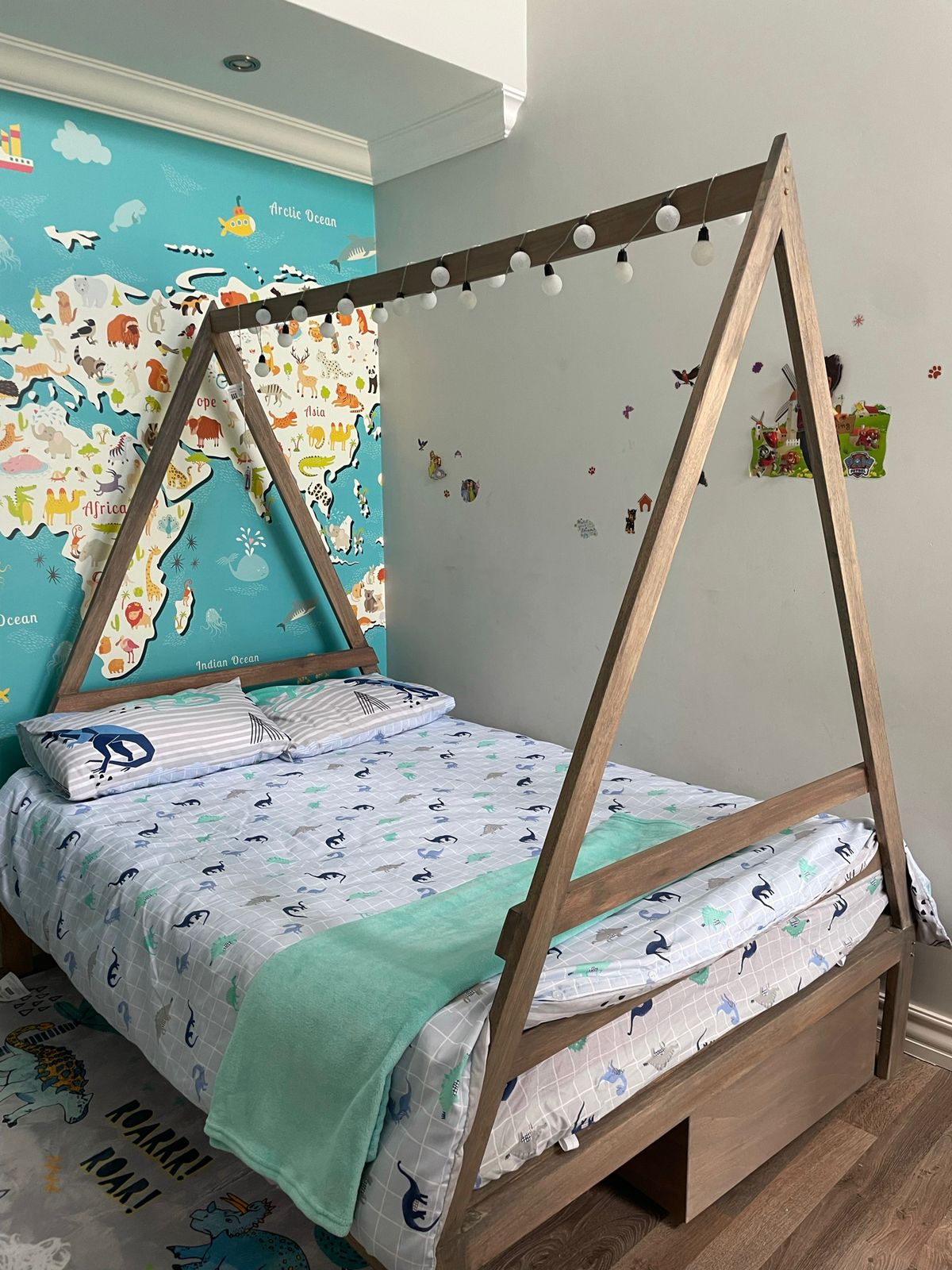 Here is a selection of the best design tips for kids' rooms to help you transform your child's room into a beautiful wonderland:
1.     Colours
Children are visual thinkers, and each colour can trigger an emotional response in them. For example, while red is a vibrant colour, it may be overpowering, whereas pink creates a pleasant, calming atmosphere. Yellow and orange, on the other hand, emanate determination and enthusiasm. Purple tones provide peace and creativity, so use them in your child's room if they enjoy immersing themselves in projects of their own creation!
Balancing bright and dark colours is also crucial, but most importantly, make sure your child's room interiors include splashes of his or her favourite colours!
2.     Themes
If your child is really into a certain cartoon character or is enthralled by a particular movie or book, customising their room with this in mind is a terrific approach to make them fall in love with their surroundings.   Disney motifs are particularly popular among kids. You can find themed wallpapers, decor, curtains, furniture, rugs, and more. Customized themes such as Superheroes, Harry Potter, or Disney transport your child to a wonderland whenever they are in their room!
3.     Space to play
Play helps youngsters to express themselves creatively while also developing their imagination, dexterity, physical, cognitive, and emotional strength. Create an area where your kids can spread out their toys. This area should represent not just what they want to do, but also who they are. Including a rug, table, storage space, colorful chairs, and boxes not only makes your child's room design fun, but also encourages them to pack up and play neatly!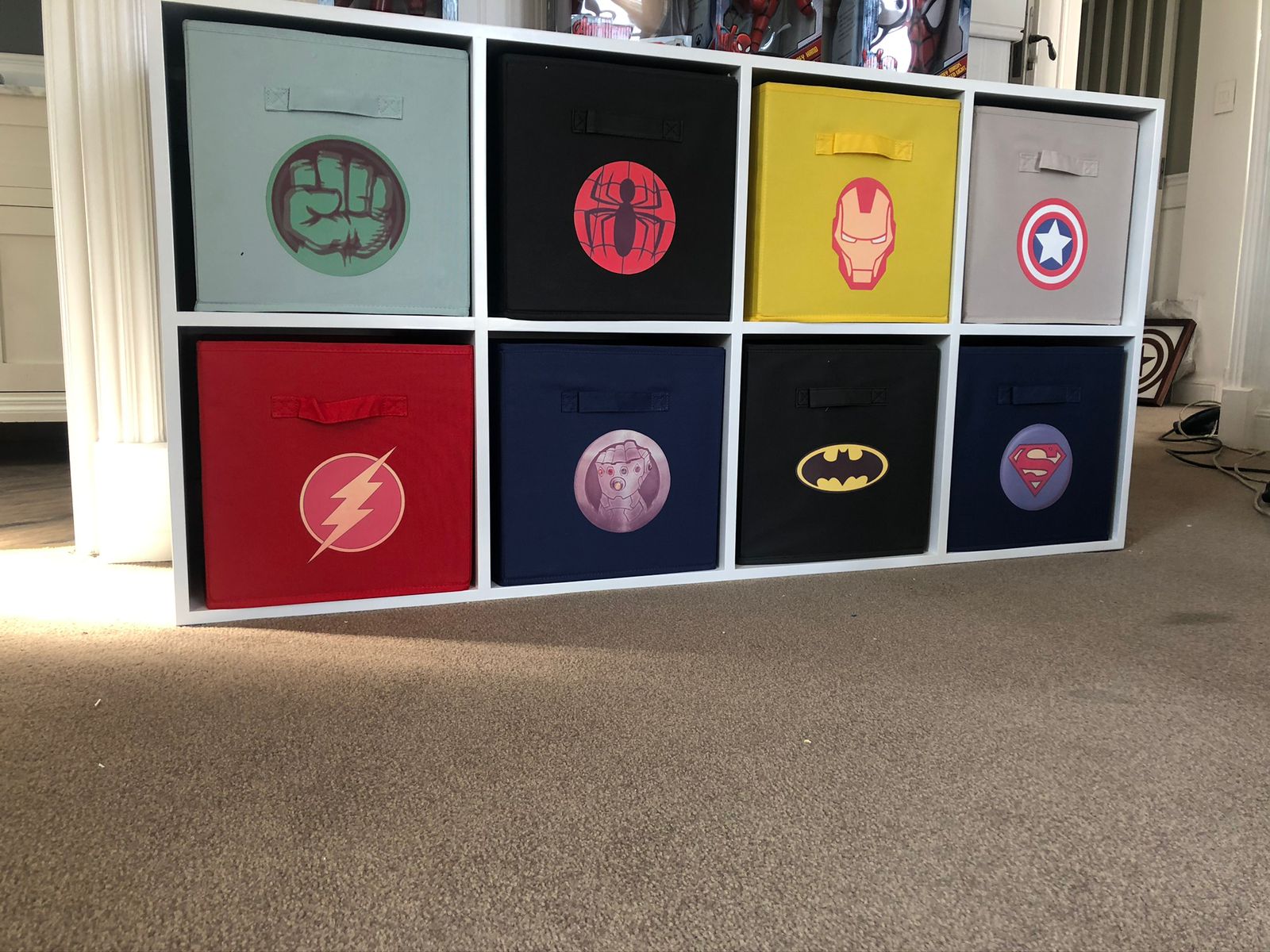 4.     Decals
Decals are stickers that may be applied to walls to enhance the room's décor. These can be characters or phrases or even music lyrics.  Wildlife, nature, space, flowers, and other classic wall decal themes are also popular.
5.     Bookshelves
"The more that you read, the more things you will know. The more you learn, the more places you'll go."— Dr. Seuss
Getting your kids to read a book seems like a monumental task in an increasingly distracted and digital age. Having a bookcase, on the other hand, improves your child's desire to read. Begin with pop-up books that allow kids to touch, play, and tell their own stories. You may also stock it with books that you can read with them during your time together.
6.     Chalkboard
Chalk drawings are a creative approach to make your children's room stand out. While you don't have to literally draw on the wall with chalk, you can obtain a chalkboard wallpaper or a free standing chalkboard that your kid will love! 
7.     Lighting
Lighting is often overlooked when creating a kids room.   Lighting not only provides brightness, but can also be used to accentuate decor.  Because this is for your children's room, utilizing colorful lamps, neon letters, fairy lights, motion sensor colored lighting, and even funny shaped night lamps may make the space enjoyable to be in both during the day and at night. 
8.     Development Chart
Putting up a soft board to chronicle things your kids do over the years is a terrific progress tracker and confidence booster! You can also put up messages for them to read on bad days, images of your favorite experiences with them, and even doodling that they were proud of!
With these ideas and the guidelines in the 7 elements of Interior Design Blogs you are going to have great fun creating amazing rooms with your kids!